Cooped in one's room, the heart often finds solace in the magic of the written word. Beautifully woven narratives have the power to transport the readers to any place beyond the physical boundary of four walls. With infinite books in the world, picking the five greatest classics of all times is a daunting task but explore here five such books one should read unconditionally. These books are the right blend of a gripping story, intriguing characters and an alluring setting. Picking one of these books will make it nigh impossible to put it down.

1. Pather Panchali
A gem that deserves a much larger audience, this book comes with an innate solace as it discovers the world from a child's perspective. This is the story of Durga and Apu, two siblings living in a village of India, sharing our every joy and pain with their own. A must on any greatest classics list, it shows the reality of rural life in India. Originally written in Bengali, the translation helps one traverse this journey of laughter and tears as the characters experience something new in life with each passing day.
2. Pride and Prejudice
Pride and Prejudice has not gone out of print since its publication. The work's lore speaks for itself as fresh new readers fall for the ever beguiling Mr. Darcy and the feisty spirit of Elizabeth continues to make its hold. As a book that both comments and spectates upon Victorian society, it presents an intricate view of the various stereotypes that ruled society then, some of which continue to exist. A sharply written book, it was revolutionary for the modernity it packed and has been a source of inspiration for several books since. Read it to discover a world of balls and gowns that hides under its lush fashions, a gruelling reality.
3. 100 Years of Solitude
Written by the Noble laureate Gabriel Garcia Marquez, this next book on the list of greatest classics is an entangled tale of seven generations of the Buendia family spanning a range of hundred years which depict the turbulent Latin American history. Art and politics are intertwined to make a potent narrative that continues to keep it relevant. The novel is a phenomenal creation, paving a way for Latin American history to find space in the global sphere and becoming a pioneering attempt to depict their lived realities.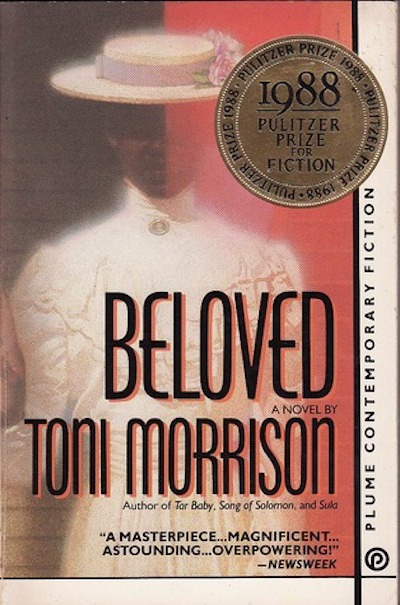 4. Beloved
A book that plays with magical realism, Beloved tells the harrowing tale of a woman forced to murder her child to save her from the clutches of slavery. The book is hard-hitting and it will leave a reader on edge with every twist. It portrays the evils of slavery while also beautifully presenting the power of a mother's love misguided by a cruel world. A landmark novel, it has the makings to move the hardest hearts and it serves to present the reality as it is, without using a byway to express it.
5. Don Quixote
A novel that has come to become an archetype, it is considered one of the best literary works known to humankind. Don Quixote is the story of a man consumed to revive chivalry and grow to become a hero. It is a tale of adventure that has been read over centuries, with evergreen characters and the vivacity of the escapades which make it even more of an entertaining read for people of all ages.
Get going and reading. These books will keep you company for a long time to come!