Strong female characters who can make the world listen to their demands and needs are nothing but a rare find in Bollywood movies. More often than not, female characters in Hindi cinema have been portrayed as nothing more than helpless people, waiting for their hero to save them from a gang of bad guys.
However, due to a (thankful) awakening- filmmakers have realized how important it is to portray female leads or, at least give women an acceptable amount of screen time and not just cast them as a showpiece in the movie. Some movies in Hindi cinema have done a splendid job in smashing stereotypes and portraying woke female leads. Which does not mean that everything is perfect, we still see the leading male characters stalking the female lead as a way to show his love and we still do see actors, well not to name anyone but, ahem, Kartik Aryan, ahem, developing their entire careers based on women-bashing and jokes revolving around casual sexism and even marital rape! With a lot of time to kill during this quarantine period, do yourself a favour and watch these amazing movies which refused to show women as mere dummies and their rights as a joke. 
1. Piku
This movie subtly shows, yet so beautifully that a woman alone is completely capable of building a life for her parents and her self. Piku is a young, opinionated, independent woman who talks about her sexual relationships openly and is also capable of supporting herself even when her parents pass away. She supports her single father in all ways possible- she takes him on road trips, takes care of his doctors' visits, while not forgetting how important it is for her to give time to herself.
2. Lipstick Under My Burkha
Extremely controversial, perhaps because it touches topics that are often left unspoken and are a plight on women that no one wants to reveal. Revolving around the lives of four women, this movie talks about women's sexual desires through an uninhibited lens. It touches topics that are not talked about through a woman's point of view, her reading erotica, wanting to wear the clothes of her own choice, and living her life in her way. This movie also captures the difficulty women face as an Art Model and also how their voices are crushed by their husbands, especially in terms of marital rape.
3. Pink 
Maybe the only way in which the simplest and ironically, the most complex a concept like consent can be understood is watching this movie. It revolves around an incident where three women meet three guys at a rock show and hang out thereafter; following an incident of molestation, one of the girls file an FIR against the guys. A retired lawyer decides to fight their case and the movie then revolves around the court hearings and how he helps the girls get justice. One of the most striking dialogues made by Amitabh Bachchan's character which still stays with me is, "Na sirf ek shabd nahi, apne aap mein poora ek vakya hai."
4. English Vinglish 
A Sridevi staring hit film, English Vinglish shows a beautiful journey of a housewife who does not know English well and is constantly belittled for the same, by her daughter and her husband. She then tries to learn English and makes new friends in New York when she goes there for her niece's wedding. She is surprised by how other people see her, as an entrepreneur and not as a housewife whose entire life supposedly revolved around making food for her family and not getting any respect or gratitude for the same. She gains a new kind of confidence and starts loving herself when she sees how well-versed she becomes in English.
5. Queen
An award-winning film, Queen is about a girl named Rani who's fiancée dumps her a night before their wedding. Shattered by the incident she locks herself up but with encouragement from her grandmother, she decides to visit Paris and Amsterdam where she was supposed to go with her fiancée. She meets new people, begins to see her value as an individual, and eventually dumps her fiancée when he chases her to apologize for what he did. The film is epically funny and is exceptionally successful in showing self-love as a journey. 
6. Highway
This film is about a girl named Veera, a young bride-to-be who is kidnapped by a gangster. The film moves on to show how they both fall in love with each other and how comforting they found each other's company, the kind of comfort their whole life could not give them. Eventually, Veera's father has the gangster killed by which she is devastated. She moves back to her family's house and then comes the twisting scene- in front of her whole family, she confesses how she was molested as a child by one of his uncles and how her mother ignored her when Veera told her everything. She then leaves their house and moves to the hills to start a business of her own, something her late-love always wanted to which somehow made her feel closer to him and at peace.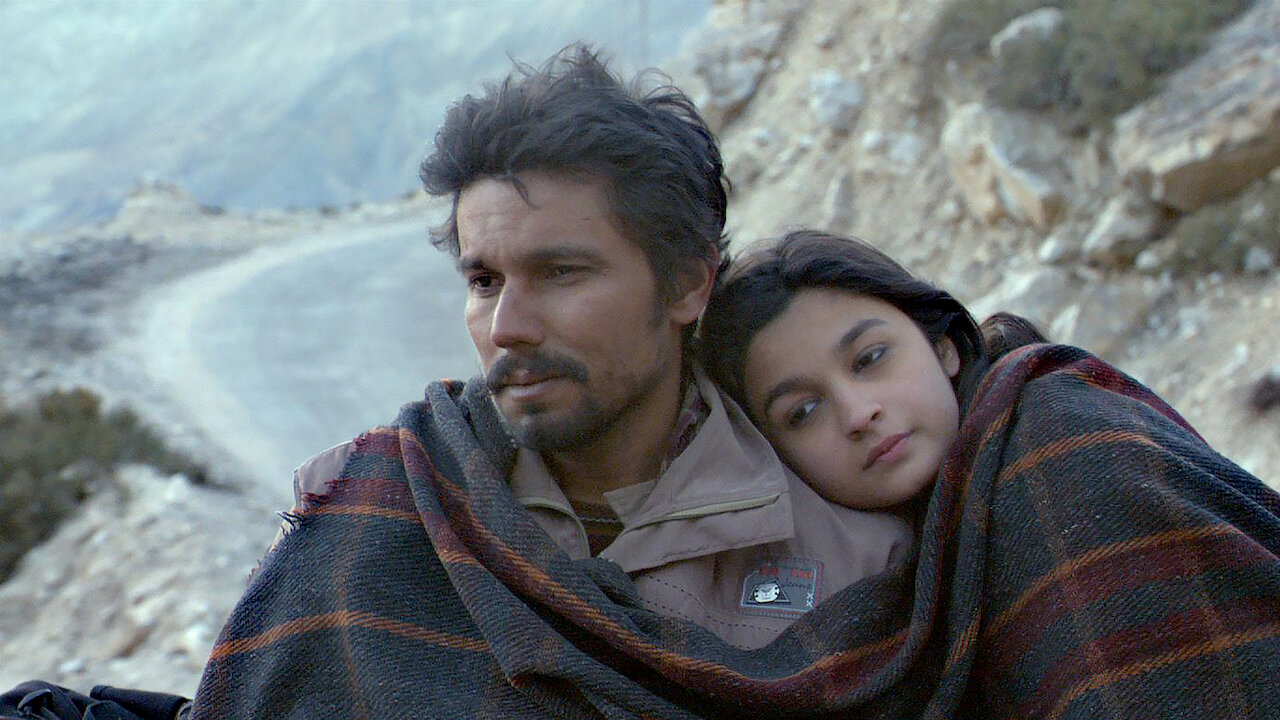 7. Dil Dhadakne Do
A family drama-comedy, this film has one character in particular named Aisha, who defied all the stereotypes and norms of the society. She becomes a successful businesswoman, is named in the Forbes list of the most successful people but is always neglected by her family who on the other hand always tried to portray their son more superior and a better businessman than her. They refuse to let her take over their company because it would mean her moving away from her husband which could not be accepted under any cost, and well of course, what would people say about it? Saddened by an unhappy marriage, she also sets to divorces her husband and goes back to the love of her life. 
8. Aitraaz
This film revolves around the case of a false allegation of rape made by Soniya on Raj. Both also happened to date each other a few years back but eventually, things did not work out so they moved on and married different people. They meet each other at Soniya's husband and Raj's boss party where Soniya feels attracted to him again. She tries to be sexually involved with him and tries to woes him with a promotion to which Raj refuses. She then puts a false allegation of rape on Raj and has him fired by her husband's company. Raj's wife fights his case and they win the case. The film captures the importance of a man's consent and how sometimes women too, can be sexual predators. The fact that Raj's wife fights case and wins it, is yet another example of women empowerment shown in the movie.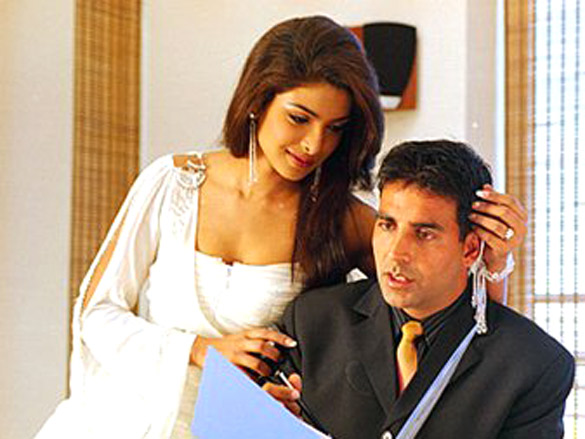 These films have been successful in terms of setting themselves apart from other Bollywood movies that resort to materializing and harassing women in the name of romance. Apart from these, many other Hindi movies such as Kahaani, The Dirty Picture, Neerja, Raazi, and Stree have also captured women empowerment beautifully.