Here is the recipe for red sauce pizza. I found this easier to make as compared to the white sauce pasta. Not only that, but it is also very filling. So, let us get started.
SERVES: 3
INGREDIENTS:
Water – 9 cups
Oil – 4-5 teaspoons
Pasta – 3 cups
Tomatoes – 6-8 (medium-sized)
Garlic – 6 cloves
Onion – 1 (large sized)
Tomato ketchup
Chilli flakes – 1 teaspoon
Oregano/Pizza seasoning – 1 teaspoon
Mozzarella cheese
Crushed pepper – 1 teaspoon
Salt – as per taste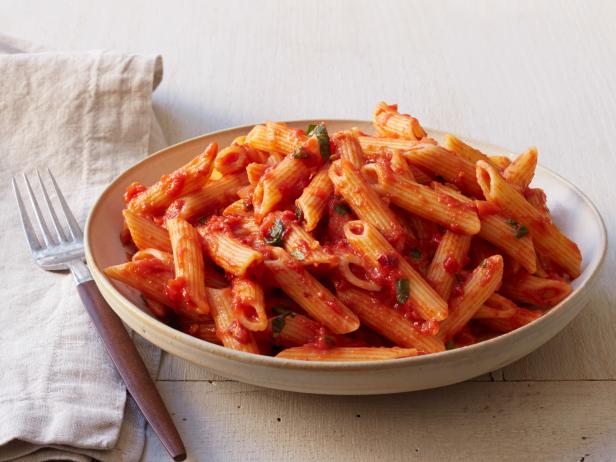 PROCEDURE:
Make a cross-cut on all the tomatoes. Then, let it boil for 1 minute. This makes it easier to peel off the tomato skin. After peeling the skin, put the tomatoes in the mixer to make a paste. It should be in a semi-liquid state without any pulp.
Finely chop the onions and garlic and keep it separately.
Put the pasta in boiling water with a pinch of salt and oil. Cover it and let it boil for a few minutes until the pasta softens. Drain the excess water out of the pasta. Wash it with cold water. Ensure that it is not overcooked.
Pour oil in a wok and add the finely chopped garlic in it. Saute it well without burning the garlic. Cook it on a medium flame.
After that, put the finely chopped onions in it and again saute it well for about 30 seconds.
Now pour in the tomato puree and mix it well. Bring it to a boil.
Further, add the chilli flakes, oregano/ pizza seasoning, salt and pepper.
Mix it well.
Let it simmer for 10 minutes. Don't forget to put the lid.
Once it thickens, add the boiled pasta in the tomato puree and mix it well. Then add some tomato sauce and some cheese in it. Taste a little amount of the pasta. You may have to add some salt, sauce, or cheese as per your taste.
Your pasta is ready. Add some cheese on top of the pasta and sprinkled chilli flakes and oregano/ pizza seasoning. It tastes amazing when served hot.
Enjoy the pasta with your loved ones!